Masks Required On School Buses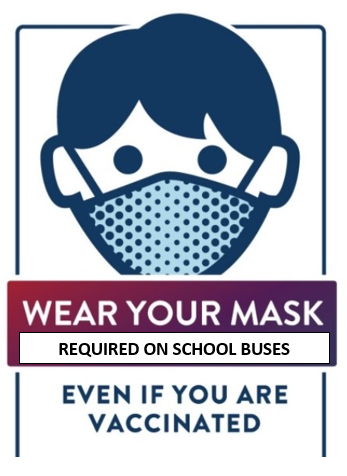 ---
Parents,
Please be aware that CDC guidelines require that masks be worn on buses. We are asking that you please plan to provide a mask for your child to wear each day on the bus so that our district can be in compliance with CDC guidelines.
If you are unable to provide a mask for your child, one will be provided.
As for our schools, students and staff may wear masks if they choose to do so. If parents choose to have their children wear masks, then they will be responsible for providing the masks for their children to wear each day.
Thank you in advance for your continued support.